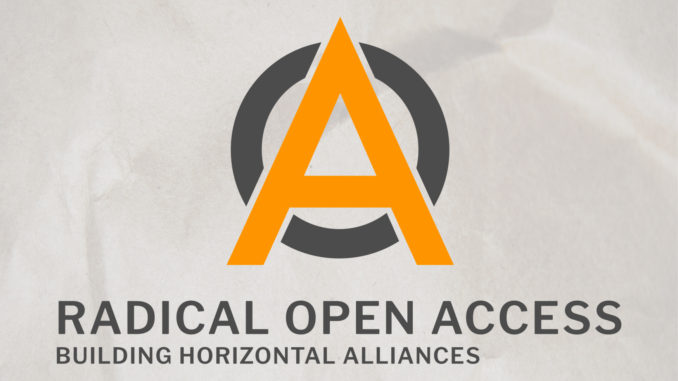 Zapruder World's Editorial Board is pleased to announce that our journal has officially joined the Radical Open Access Collective (ROAC). Formed in 2015, the ROAC is "a community of scholar-led, not-for-profit presses, journals and other open access projects." Consisting of some 40 members, the ROAC promotes:
a progressive vision for open publishing in the humanities and social sciences. What we have in common is an understanding of open access as being characterised by a spirit of ongoing creative experimentation. We also share a willingness to subject some of our most established scholarly communication practices to creative critique, together with the institutions that sustain them (the university, the library, the publishing house and so on). The collective thus offers a radical 'alternative' to the conservative versions of open access that are currently being put forward by commercially-oriented presses, funders and policy makers.1
In addition to bringing together an international collection of publishers, journals, and projects, the ROAC pursues the following objectives:
To provide an alternative to the legacy model of commercial publishing.
To further legitimise scholar-led publishing as a publishing 'model'.
To stimulate knowledge sharing and exchange among the different members of the collective.
To produce an information and resources portal for open access and scholarly-led publishing initiatives in HSS.
We are very happy to be joining the ROAC, and look forward to our work together both with the organization and its other members over the coming months and years. United together in mutual aid and support, our Editorial Board believes, we can help build powerful alternatives to neoliberal models of knowledge production and scholarly publishing.
For additional information on the ROAC, see http://radicaloa.disruptivemedia.org.uk/about/.
"About the Collective," Radical Open Access Collective, available at: http://radicaloa.disruptivemedia.org.uk/about/ (retrieved June 1 2018).